IRS Increasing Enforcement Activity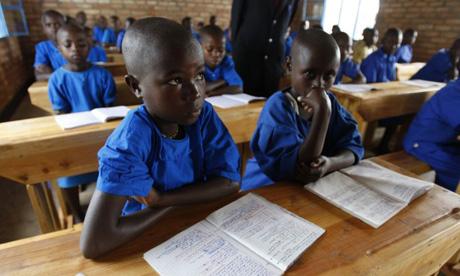 Expect the Internal Revenue Service to increase its tax collection activity. This follows IRS action in the past couple of years of issuing more levies and scrutinizing particular types of tax returns. The services of an Enrolled Agent (EA) are becoming more valuable to a greater number of taxpayers.
More Money and Audits
For fiscal year 2010, Congress has allocated $12.2 billion to the IRS. Much of that is intended for enforcement efforts. The IRS enforcement budget for this year is $5.5 billion. The prior fiscal year was among the most productive in IRS history regarding collection efforts.
There were approximately 1,425,000 audit examinations of individual tax returns in fiscal year 2009. The total number of audits for individuals increased only slightly in 2009 compared to 2008. However, audits of taxpayers with income of $1,000,000 or more increased significantly last year. The chance of an individual return being audited for taxpayers with more than $1,000,000 of income was 6.42 percent. Audits of individual tax returns for those with income of $200,000 or more have increased substantially in recent years. The percentage of taxpayers audited who had income of $200,000 or more in 2009 increased to 2.89 percent compared to 2.57 percent in 2006. Essential services to this demographic are necessary from more individuals entering the enrolled agent program.
Audits of tax returns for S corporations increased about 40 percent in 2009 compared to 2005. While the number of audits has increased significantly, the percent audited has not increased nearly as much. The percentage of S corporation returns that were audited last year was 0.4 percent. For partnerships the audit rate was 0.38 percent.Enrolled agent continuing education (CPE) will focus more on business tax returns.
More Levies and Liens
The IRS also filed more than 3 million bank levies and nearly 1 million tax liens in the fiscal year that ended September 30, 2009. In fiscal year 2008, the IRS issued 2,631,038 levies on bank accounts, wages and accounts receivable. That was an increase of 1,197 percent over 2000.
Timely response to an IRS notice is critical. Failure to respond results in assumption of notice accuracy by the IRS. The next IRS action is a notice to levy bank accounts. Knowledge obtained in the continuing education of enrolled agents is called upon for accurate response to the multitude of IRS notices.
Taxpayers need professional help for many IRS notices. This is a consequence of so many notices pertaining to business income and expenses that involve checking detailed records. It doesn't make sense to hire an expensive tax attorney for smaller issues. However, whether a matter is big involves some subjectivity. Professional help becomes increasingly important as the IRS appeal system become more complex and difficult. EA CPE is addressing how the resolution process is constantly changing. So a tax resolution specialist brings considerable value.
More People
Even before this year's extra $12.2 billion from Congress, IRS staffing of enforcement personnel was on the rise.
The number of revenue officers, revenue agents, and special agents in fiscal year 2009 was 21,059. That was a 4.2 percent increase over fiscal year 2005. Taxpayer representation will require more individuals to obtain [EA certification].
In addition, IRS Commissioner Doug Shulman has announced the creation of a specialized unit to focus on wealthy Americans with complex business organizations whose legal mechanisms may "mask aggressive tax strategies."